Versions
Platinum
Case:Three-part, 950 Platinum
Dial:Grand-feu enamel, Arabic numerals
Hands:Manually crafted, steel, polished
On 11 November 2008, Christine Hutter founded Grossmann Uhren using the great name of the co-founder of the Glashütte watch industry, Moritz Grossmann. In doing so, she ensured that the legacy of the highly respected watch pioneer was revived after around 130 years. Since 2008, the company has been manufacturing watches to the highest standard of craftsmanship in a classic but at the same time modern design. The day of the anniversary will be crowned by a very special one-off piece. The BENU Anniversary Unique in its luxurious platinum finish is reminiscent of the design of the manufactory's very first watch model, the BENU.
The deep blue dial of the BENU Anniversary Unique in grand-feu enamel is a rarity that attracts attention with charming determination. Fine Arabic numerals in white give rise to a well-defined contrast. Handcrafted, polished stainless steel hands complete the linear design of this classic watch. Founder and CEO Christine Hutter has personally signed the BENU Anniversary Unique. Her signature is applied in the form of a gold thread in the sapphire crystal back on the rear of the watch. The glass enables a view of the balance cock, which is hand engraved with solid gold.
Moritz Grossmann was a widely respected author who published in several languages. The visionary inspired people throughout Europe and even in United States with his groundbreaking technical writings. Grossmann successfully committed himself to the further development of the Glashütte watch industry by passing on his knowledge to generations of watchmakers without hesitation.
The Moritz Grossmann brand is committed to this pioneering attitude and manufactures timepieces to the highest standard of craftsmanship under the motto "Schönstes deutsches Handwerk". The BENU Anniversary Unique is offered with the calibre 100.1 in a High-Artistic Finish as a single edition 1 of 1 of the limation 05/10 2008 — 2018.
Moritz Grossman is working on something very special. Details regarding purchase options for the BENU Anniversary Unique will be published in the coming weeks.
The
calibre 100.1
Discover everything about the heart of the BENU Anniversary Unique.
Learn more
Tech Specs
Movement
Manufacture calibre 100.1, manually wound, adjusted in five positions, gold balance cock

Special features
Grossmann balance; hand setting override and start of movement with lateral pusher; space-saving modified Glashütte stopwork with backlash; adjustment with Grossmann micrometer screw on a cantilevered balance cock; pillar movement with 2/3 plate and frame pillars in untreated German silver; 2/3 plate, balance and escape-wheel cock hand-engraved; broad horizontal Glashütte ribbing; 3-band snailing on the ratchet wheel; raised gold chatons with pan-head screws; separately removable clutch winding mechanism; stop seconds for hand setting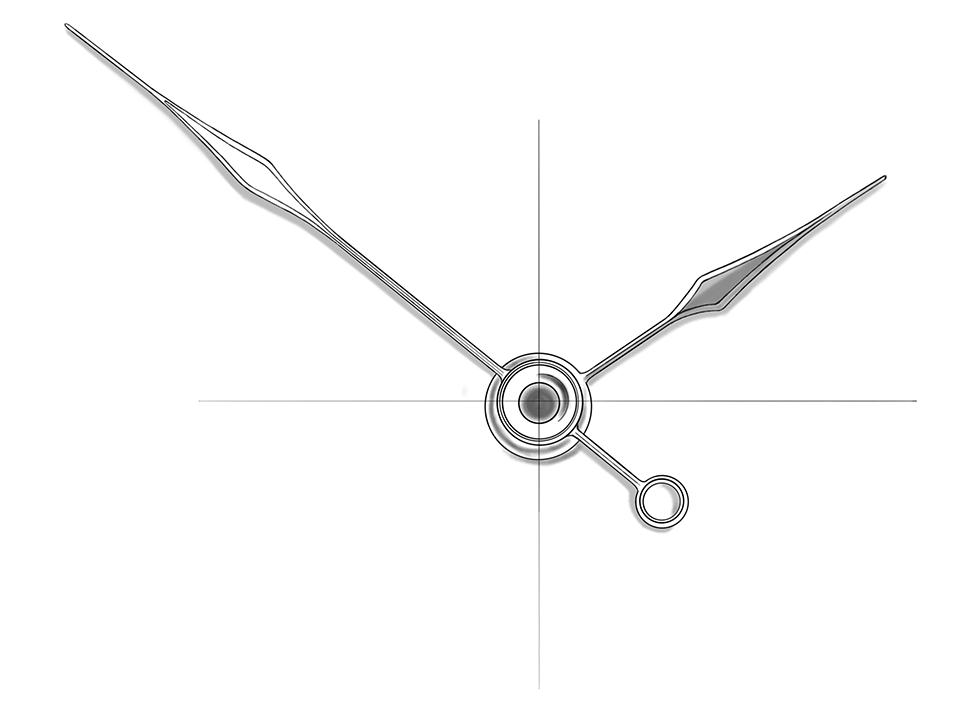 Functions
Hours and minutes, subsidiary seconds with stop seconds, Grossmann winder with pusher

No. of jewels
20, of which 3 in screwed gold chatons

Escapement
Lever escapement

Oscillation system
shock-resistant screw balance with Breguet overcoil shaped after G. Gerstenberger, balance-wheel diameter 14.2 mm, frequency 18,000 semi-oscillations per hour

Balance
Diameter 14.2 mm, frequency 18,000 semi-oscillations per hour

Power reserve
42 hours when fully wound

Operating elements
Crown in 950 Platin for winding the watch and setting the time, pusher for starting the movement

Case dimensions
Diameter: 41.0 mm, height: 11.1 mm

Movement dimensions
Diameter: 36.4 mm, height: 5.0 mm

Dial
Grand-feu enamel, Arabic numerals

Hands
Manually crafted, steel, polished

Glass and caseback
Sapphire crystal, antireflective coating on one side

Strap
Hand-stitched alligator strap with prong buckle or fold-over clasp in 950 Platin