Attention Ladies – With the elegant ladies timepiece TEFNUT Twist you can wind up your watch easily and quickly at any time. It even works with freshly painted fingernails…
The strap winding system as a robust and original alternative to the common winding system over the crown is a great advantage especially for smaller, filigree watches. With only six turns of the strap (360 °), the watch is fully wound and offers 48 hours power reserve.
The Manufacture Calibre 102.2. with its ingenious, patent pending, in-house-designed strap winding mechanism, combines perfect functionality with the highest Grossmann finishing.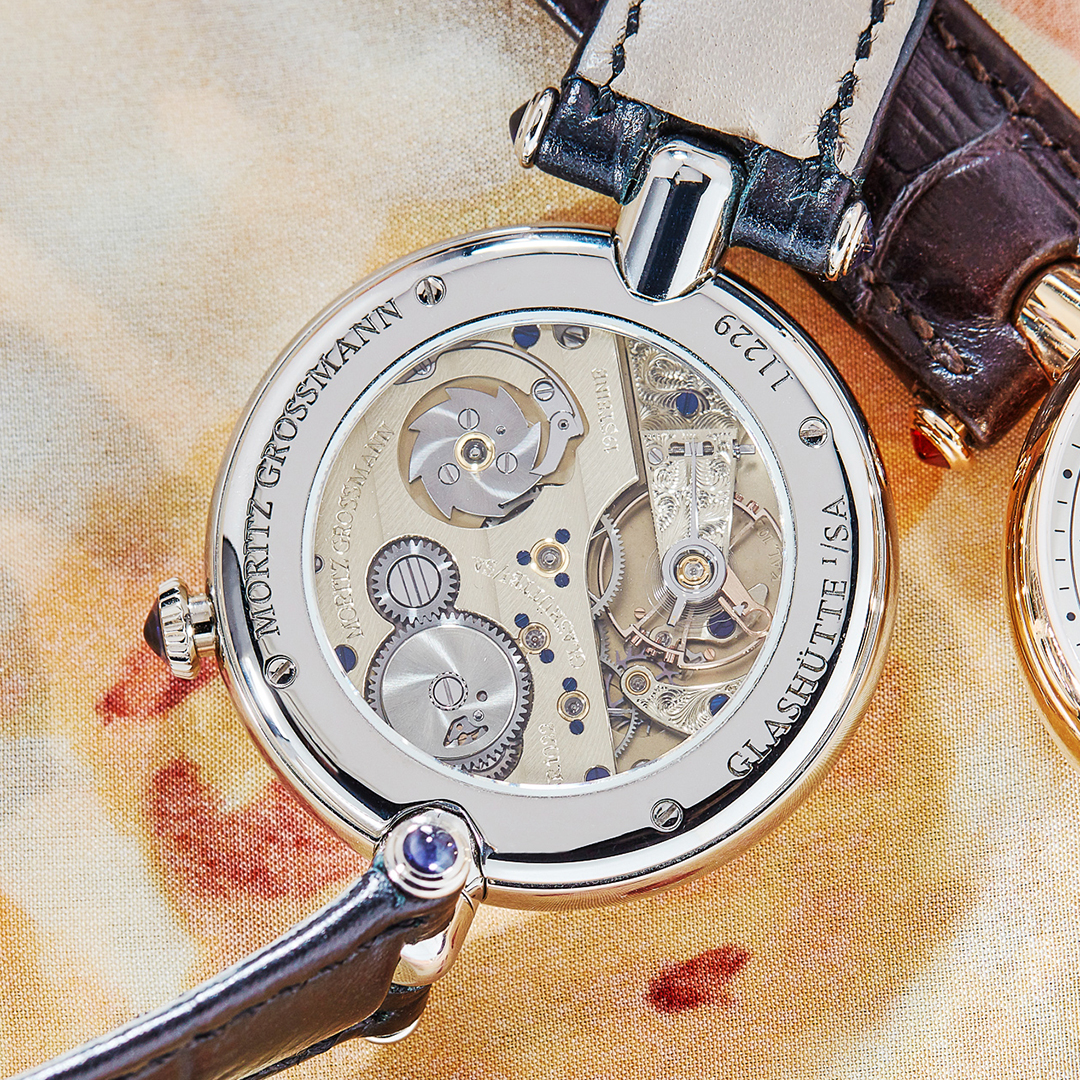 With a case shape reminiscent of traditional pocket watches, the TEFNUT Twist is a perfect beauty both inside and out. The ladie's timepiece comes in the Classic and Fancy version.